Sativa Magazine Review – Strawberry Kiwi
STRAWBERRY KIWI INFUSED SODA REVIEW ~ RAY'S LEMONADE

The neon green glow was appealing. The perfect color of Kiwi.
This drink is 12 fluid oz's and contains 100mg, 10 x 10mg servings.
Cracking it open smelled like my favorite Hi Chew kiwi flavored candies. Before taking a sip I smelled the bubble explosion occuring as I opened the bottle. I could clearly smell the sweet tropical kiwi smell dominating the profile with a sweet background sent of the strawberry.
Taste is a perfect balance of Kiwi and Lemonade with a smooth aftertaste of strawberry. Very sudsy. Excellent soda. The flavor reminds me of Jones sodas. They would make an excellent partnership. Many drinks on the market are often flat. This had a wonderful soda kick to it.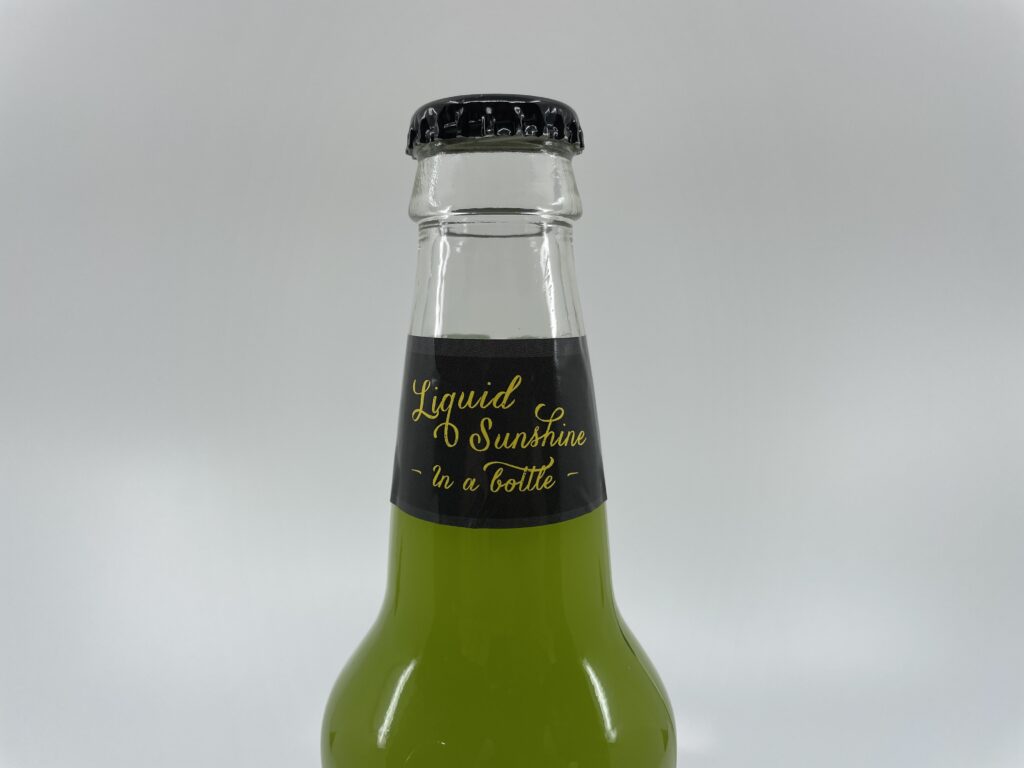 If I were camping with friends casualy drinking these out of the cooler I could see myself consuming quite a few of these. Be careful. They're delicious.
I took my first sip at 11:30. I finished the entire bottle by 12:00. A full bottle is 100mg. By 12:48 I started to REALLY feel it. (Warning: I do not recommend taking 100mg or more of THC all at once unless you are experienced with edibles.) The effect was noticed quickly on this product. Likely due to the liquid being ready for my body to easily break down and absorb quickly. The carbonation probably helps with the fast onset as well.
The first thing I judge an edible product for is taste. And most people want to know if it tastes like weed or if they were able to mask that signature cannabis profile. The cannabis taste was there. But barely. If you didn't know what that taste was you likely wouln't even notice. I very much enjoy the taste of cannabis in my edibles as long as it's not overwhelming. I see it as a sign that I'm getting the good stuff. And I've noticed over the years the entrourage effect seams to be missing from edibles where they've been able to remove the taste completely… but not always.
My back tension and pain began to slowly melt away at roughly 12:30. By 1:30 I was completely distracted from any pain. It was time to turn on a good movie.
I watched Pineapple Express, sunk into the Lazy-Boy and ate way too many Reese's. lol Great movie! (Currently on Hulu 7/30/2022) I started cleaning my garage to turn it into a recording studio for the Budtender Cup. I made it three hours before I had to take a break, then I slept for ten hours straight. I also took a nap in the afternoon the next day. I love sleep from edibles.
I've never had a THC drink that tasted so good. Great work Ray's Lemonade!
I will bringing these on my next camping trip to share with friends!